Certifications and Partnerships
ROI Calculations and Marketing Automation
These are a few of our favorite things...
Here at Real Web, we're flexible in how we implement our campaign methodologies and thus adaptable to just about any marketing platform or system. That being said, we do have a few partners with whom we work hand-in-hand to ensure we're up-to-date on the latest technological and industry developments.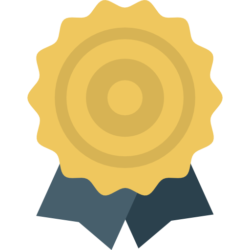 Return on investment (ROI) for marketing campaigns has become a hot topic as managers have to justify spending and investments. Nive Dive is the only online platform that pairs business data with campaign data to tell you what the real return is on your digital activities.
Google Partnership isn't just a mark of prestige, it's a guarantee with quality. As Google Partner, our campaign activity is monitored regularly to ensure that best practices are followed and that campaigns reach their set-out goals.

As MailChimp expert and passionate users, we're happy to help you with any needs you might have. From account set-up to training, we've worked with dozens of small and medium businesses looking to communicate with their client base and reach new customers.
We know something you don't know